Lung Transplant Program
Mayo Clinic is excited to expand its Transplant Center by launching a Lung Transplant Program in Arizona. It will complement the well-established kidney, pancreas, liver, and heart transplant programs. With state-of-the-art facilities, cutting-edge technology, and a wealth of experience, Mayo Clinic is well-positioned to uphold its tradition of excellence in solid organ transplantation.
Mayo Clinic in Arizona performs over 800 solid organ transplants annually. The Transplant Center is known for its innovative approach to patient care, pioneering transplant research, and post-graduate education opportunities. A team of specialists in medical and surgical disciplines, including laboratory medicine and pathology, nursing, psychology, social work, respiratory/physical/occupational therapy, pharmacy, and nutrition, supports the transplant programs.
The Life Changers
I have chosen the path of lung transplantation because it represents an extraordinary and continually evolving field that incorporates knowledge, research, skills, and a collaborative team approach. I believe in a second chance at life and that lung transplantation can offer this chance, when other treatment approaches have been exhausted.

Ashraf Omar, M.B., B.Ch., M.S.
Transplant Pulmonologist
Medical Director, Lung Transplant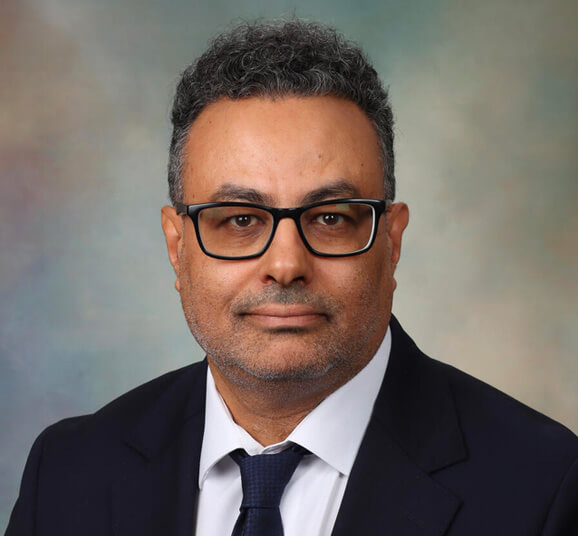 Join our talent community.
Join our global talent community to receive alerts when new life-changing opportunities become available.