Veterans: Your Values Equal Our Values.
Your service made you a leader with strengths in commitment, quality and teamwork. Leverage these traits in a civilian career with a new mission and purpose. Mayo Clinic values these qualities to achieve our mission: The needs of the patient come first.
Through a variety of partnerships, career fairs, and websites, we are always seeking those who serve their country to help serve our patients. Resources like the Veterans Mayo Employee Resource Group (MERG) are here to help you make the transition to a new career in a new organization, and we will help you protect your military benefits to ensure continuity of pensions.
If you're looking for a civilian career where you can use your skills, beliefs, and sense of mission to make a difference, take a closer look at us.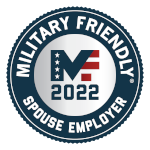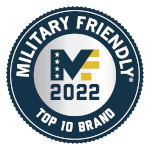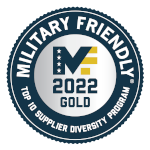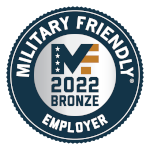 Resources
Veterans Mayo Employee Resource Group
The Veterans Mayo Employee Resource Group (MERG) was started by employees to support current Mayo military members and their families and promote our missions of caring, research, and education.
The group leverages the collective wisdom of our veterans to shape policy and improve patient care. We're constantly working to improve our leadership in research and education to the benefit of military members everywhere.
Caring for Our Veterans
This online resource portal supports military veteran employees, supervisors and families.
Find careers like your military job
Enter the name or code of your military classification to learn more: Military Crosswalk
Benefits include:
Military employees ability to return to a comparable work assignment and schedule at Mayo upon returning from a military leave
Protecting benefits to ensure continuity of pensions
Life insurance
Medical, dental and vision coverage
Paid time off
Partnerships
We are proud to partner with some excellent organizations to support veterans on our staff and all around the country.
Beyond the Yellow Ribbon Company
A comprehensive program that creates awareness to connect service members and their families with community support, training, services and resources.
Employer Support of the Guard and Reserve
Demonstrates our support of Guard and Reserve service, supportive policies and employee participation, and honor and support of the Uniformed Services Employment and Re-Employment Rights Act (USERRA).
Mayo Clinic SkillBridge Program
Mayo Clinic in collaboration with the U.S. Department of Defense (DoD) provides military service members, who are within 180 days of separation from military service, with internship opportunities in a variety of different roles. The goal is to provide service members with opportunities to learn and train at Mayo Clinic's world-class environment, as they prepare to transition from the military to the civilian sector.
Learn More